Now & Zen; The Joy Of Meditation
Now & Zen; The Joy of Meditation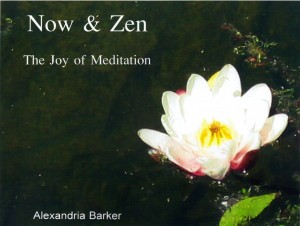 Benefits of meditation include:
– calms the mind
– improves  concentration
– increased control over emotions, particularly anger
– promotes a happy, positive attitude and workplace
The physical effects of meditation are well documented – as breathing slows, heart-rate and blood pressure fall.
Meditation boosts the immune system and counteracts the ill effects of stress. With this e-book you'll learn all you need to know about meditation, how to do it and why you should.
Bonus: Alexandria's 30-minute Chakra-balancing Guided Meditation CD. Just sit back and relax your troubles away!

Only $4.99