What are your Aura Colors?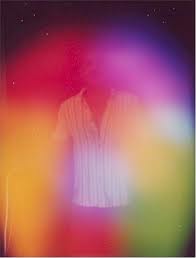 Do you ever wonder what is an aura, what a human aura looks like, or what are your aura colors? The answers to those questions are all right here!


Let's begin at the beginning. The word Aura means 'glow of light'. It refers to the electromagnetic field that surrounds and permeates your body.
Many people believe the halos featured in early art represent auras.
Your aura holds a record of all your past experiences, as well as your current state of health, which is reflected in what are your aura colors.
Auras can be photographed through Kirlian photography, which uses high frequency electrical currents instead of light, a process Semyon Kirlian discovered in 1908.
In my next blog, I'll show you how you can see auras, without photography!
What It Does
Your aura will change in intensity of color, size, and shape depending on your mental and emotional state. It also reflects your individual gifts and potential.
Animals, plants and rocks also have auras.

What It Is
Your energy field consists of seven overlapping auras that have been classified into three main layers.

First Layer
The first layer of the human aura, the etheric body, relates to bodily functions and physical sensations.

It's associated with the five elements (earth, water, fire, air and ether) that make up your physical body, and governs the processes of your birth, growth, aging and death.

This layer's aura colors range from light blue to gray. If you have a sensitive body, it'll have a bluish color. A more robust body will lean toward gray. It radiates from 1/4" to 2" from your body, and is in constant motion.

Second Layer
The Second Layer of the human aura, the emotional body, follows the outline of the physical body. It regulates body temperature, circulation, metabolism, hormones and breathing.

It's associated with emotions. This layer's aura colors appear as colored clouds in constant motion. It extends from 1" to 3" from your body.
This layer contains all the colors of the rainbow, ranging from clear to muddy depending on your feelings at the time. Highly energized colors such as love or anger are bright, and confused feelings appear dark and muddy.

Third Layer
The third aura Layer, the mental body, is associated with thoughts and mental processes. It usually appears as a bright yellow light radiating around the head and shoulders and surrounding your body, extending out 3" to 8" ft.

Fourth Layer
The fourth layer, the astral body, is associated with the heart chakra and your love for your mate and humanity. It extends 6" to 12" from your body. It also contains a rainbow of aura colors, each tinted with a rosy hue.

Fifth Layer
The fifth layer, the etheric template, is associated with higher will. It's connected to the fifth chakra which relates to the power of the word, listening and taking responsibility for your actions.

This is the template for the etheric layer, which is the blueprint for your physical body. It extends 1' to 2' from your body.

Sixth Layer
The sixth layer, the celestial body, is connected with celestial love encompassing all life forms. It extends 2' to 3' from your body.
It's through this layer you can achieve spiritual ecstasy through meditation and other means. It appears as a shimmering light radiating from your body like a glowing candle.

Seventh Layer
The seventh layer, the causal body, extends from 21/2' to 31/2′ from your body. It's associated with the higher mind and integration of your spiritual and physical attributes, and contains all the auric bodies.
I hope you found this  what are your aura colors article helpful! Feel free to leave your comments below!
In Light, Alexandria
http://www.AlexandriaBarker.com