Using Law of Attraction to lose weight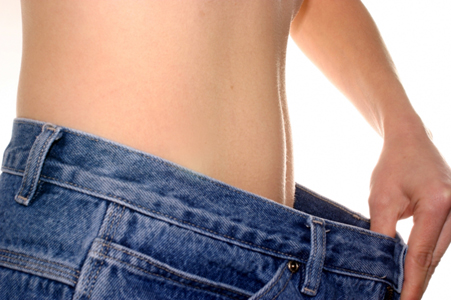 Using Law of Attraction techniques you can lose weight fast, lose weight safely! Surely this is the dream of every dieter. So why don't more people achieve it?
Because most people don't know how using Law of Attraction can help them lose weight!
The Law of Attraction teaches that whatever we focus on expands. That includes bellies and butts!
We attract what we vibrate. High vibrations = feeling good = attracting things you like. Low vibrations = feeling bad = attracting things you don't like.
Your thoughts and feelings match your vibrations, which match your reality.
Feeling fat? Not such a high vibration! Usually associated with feeling not good enough, not worthy or deserving, unattractive.
When this is how you feel most often, the Universe says, "Ok, we'll bring you more of what you're asking for!"
That's the problem with dieting, and one of the reasons it doesn't work! It's not you — the entire system is set up for failure. That's why it's a multi-billion dollar industry!
Fear not! Using Law of Attraction, you have the most powerful tool for creation at your fingertips. Visualization is a simple, effective way to work with the Law of Attraction and create the body of your dreams!
Of course your daily diet is important — we are what we eat after all! Nurturing your body with fresh delicious food is a loving thing to do for yourself.
But deprive yourself of the foods you love, and how do you feel? Right. Not great.
The inner dialog runs something like this; "I can't eat this because I'm such a fat pig and have to lose weight," coupled with feelings of self-loathing.
Ouch! Makes you want to eat a whole tub of ice-cream just to feel better!
You're better off telling yourself you could have some 'forbidden fruit' if you wanted, but you choose not to because you're allowing your body to return to it's ideal weight. Or, eating a small sample, just enough to satisfy the taste buds.

Then focus on how you'll feel when you reach your ideal! Sweet!
Balancing your daily intake (food) with output (activity) is still important, even with the powerful Law of Attraction on your side. But even more important than exercise is your attitude while doing it.
If you don't like to work-out, chances are you're not going to suddenly love jogging just because you've decided to release a few pounds!
If you hate what you're forcing yourself to do, you'll resent every minute of it. So what do you think you'll be 'vibeing'?
But there are many fun ways to lose weight fast, lose weight safely. For example, you can lose weight dancing. Why not give Belly Dancing a try? It's so much fun, you'll forget you're exercising!

No need for expensive gyms, DVD's are a great way to incorporate activity into your life in the comfort of your own home.
You can tap your way thin! Visit my EFT category for blogs on that! Right now let's focus on that little known method to lose weight fast,lose weight safely — visualization.
We've already talked about how to create a vision board, and general visualization tips. Let's fine tune it now to release excess weight.
Create a vision board that represents your physical ideal, full of images of happy, healthy, active people. Include at least one of yourself!
Some people like to actually glue a picture of their head on a picture of a beautiful body.
Include some written affirmations like "I'm very comfortable in my hot, healthy new body!" Place your board somewhere prominent where you'll see it every day, and focus on it each day.
I recommend you really give some thought to how you'll feel when you reach your ideal, and journal about it so you have it down on paper.
What sorts of things will you say to yourself when you're at your perfect weight? What will others say to you? How will your life be different? What exactly will change?
No go somewhere quiet where you won't be disturbed for about 15 minutes.
Relax your body, quiet your mind, and summon the feelings of success, confidence, happiness and gratitude you'll have then, really feeling it.
Feels good, right? And that means? You got it! Feeling good = high vibrations = quick results.
Do whatever it takes to stay in that good feeling place as long and as often as you can. Reward yourself along the way — a new outfit or hair-do goes a long way to increasing your self-esteem and improving your body image.
Savor the journey! Every pound, every inch lost brings you closer to your ideal. The key to getting there faster? Get off your case! Enough of the self-abuse already! Hasn't worked for you so far, has it!
Anytime you catch yourself being self-critical, stop and remind yourself that you don't do that anymore!
Then repeat after me: "I am beautiful, perfect and worthy exactly as I am right now! I deeply and completely love every part of myself."
My personal tip? Stay off the scales! Use a measuring tape to check your success once a month instead. If you must weigh yourself, do yourself a favor and limit that to once a month too! Just be sure to make visualization and affirmations part of your daily program. Using Law of Attraction techniques, you'll be where you want to be in no time!
In Light, Alexandria
http://www.AlexandriaBarker.com
visit this link for details of how to do EFT
http://freelovingthelawofattraction.com/?p=157