The Law of Attraction Works
How do you know the Law of Attraction work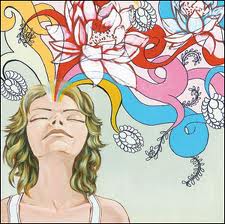 s when you aren't seeing results yet?
You're doing affirmations, visualizing, thinking/speaking/acting/expecting positive and writing gratitude lists daily, but your life isn't changing much.
Still the same old job, relationships, car, body, bank balance — you get the picture.
Hard to hold the faith and believe in a system (Law of Attraction) that flies in the face of everything you've ever been taught about how life works.
That's when the doubts start to creep in. You may decide the whole Law of Attraction thing is baloney, just a way for some folks to sucker you so THEY can experience the good life thanks to you buying their books/CDs/DVDs.
Or maybe you really resonate with the Law of Attraction, you've done your homework and researched Quantum Theory and are convinced this is how the world REALLY works. It just doesn't work for you.
Do either of these sound familiar?
It's easy to forget an important part of the Law of Attraction — the buffer of time.
It's like when you plant bulbs in the fall. You know it'll be months before you see them. But you still take pleasure looking at your snow covered garden, trusting — knowing beyond a shadow of a doubt — that they'll be there in the spring.
Knowing so clearly that it never crosses your mind to go dig through the snow to check up on them. You know that would completely foil your efforts.
Well, giving up on your dream is doing the same thing.
Fortunately there IS a way to know the Law of Attraction works, and is working for you.
Are you ready for this?
YOU FEEL BETTER!
Your affirmations and visualizations and gratitude lists are paying off big time by shifting your overall vibration. You can't see your body healing, your relationships improving, your abundance making it's way to you. YET. But if you stay the course, you will soon.
The Law of Attraction works. Always. All the time. For everyone. If you don't have what you want, you're seeing the results of your use of the Law of Attraction. Which you can fix!

So nix those doubts, suspend your disbelief, spend less time noticing WHAT IS and more time imagining What Will Be — feel NOW how wonderful you'll feel when your hopes and dreams come to fruition.
Dream of the day you'll look out and see those beautiful spring flowers. Smell them. Touch their delicate petals. And pat yourself on the back for having the wisdom to know you reap what you sow.
Keep your eyes open for little signs that show you the Law of Attraction works. Like fresh green sprouts in April, life will give you indications. Like more green lights and perfect parking spaces, short check-out lines, fewer problems and more joy in relationships, small amounts of money showing up. Small things you've been wanting mysteriously making their way into your experience.

When you notice these things, celebrate them! They mean more good stuff is coming, you're on your way!

You can also ask the Universe to give you signs.
For example, when I'm in the Vortex, in the flow, my numbers line up. I'll glance at the clock and it'll be 2:22 or 4:44.
When that happens I know I'm on the right track, and I celebrate! The way I celebrate is to do a Meta (loving kindness) meditation. I conjure up the best feeling I have access to and say to myself,
"May I be safe. May I be well. May I be peaceful. May I be joyful. May I thrive and Prosper."
I repeat this 3 times, then I picture my entire family and send this loving message to them 3 times, seeing them in perfect health, happiness and abundance.

Then I send it out to everyone on the planet, saying, "May everyone be safe. May everyone be well. May all beings be peaceful. May all beings be joyful. May everyone thrive and prosper."
Lastly I picture the Earth and send her these loving thoughts, seeing her whole and healed. Try it, you'll love how it makes you feel!

So, while you're waiting for the big dream, hold the faith, feel good for the sake of feeling good, and celebrate all the little things in life that make it so special. The touch of a loved one. The smile of a child. The smell of brownies baking. And know all is well. Because for the Universe, no dream is too big, and the sooner you relax about it, the sooner you'll have it.

I hope you enjoyed this article on how the Law of Attraction works. Please drop me a line and let me know what you think!
Love & Light, Alexandria
http://www.AlexandriaBarker.com