Stress Relief Activities – Feel Better Now!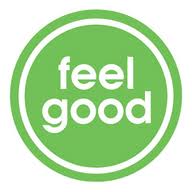 Want to feel better now? Whether your current emotional state is stressed out and miserable, so-so, or pretty good, there are some steps you can take to get feel fabulous right now! Try these stress relief activities!

Things like mentally listing all the things you love; favorite colors, people, foods, music, holidays, anything you can think of, as Rhonda Byrne suggests, in her latest wonderful book 'The Power'.
Byrne also recommends generating a feeling of love and holding it in your heart for a breath. I love this! I use it as a mini-meditation. Try it yourself and watch your mood lift!
Take a breath to get grounded. Now as you breathe in, create a feeling of love (helps to focus on someone or thing you naturally love). Hold it for a moment in your heart center, then exhale. As you do, feel love emanating from you, flooding your aura with love and radiating out into the world.
I like to do this 7 times, one for each major chakra.
But what about when you know all the tricks, but just don't feel like making the effort to do mental exercises, or write gratitude lists, or visualize, despite wanting to feel better now?
When I first began working with the Law of Attraction , and it didn't seem to be working, I'd think things like, 'I'm spending a lot of time on this, so where's my stuff?'
I'd get frustrated because a goal wasn't manifesting as quickly as I'd like, and annoyed with the Pollyanna attitude I was trying to cultivate. I'd tell myself to throw the whole Law of Attraction nonsense out the window and quit being gullible.
But in my heart, I knew it wasn't nonsense. I'd remember that the thoughts and feelings I have RIGHT NOW dictate my future, and that feeling crappy would only attract more things to feel crappy about, more to be stressed over. Who wants to be a crap magnet? I want to feel better now! So I'd do some of  my favorite stress relief activities like listening to inspirational talks, doing yoga, going for a walk, or playing piano, and work my way up to neutral and eventually happy, so I could let my stuff in.
As it turns out, getting 'the stuff' is not the be all end all. For me, happiness is it's own reward. Today, while re-reading 'Ask and It Is Given' by Esther and Jerry Hicks, I was reminded that Abraham agrees with me.
"The standard of success in life is not the money or the stuff – the standard of success is absolutely the amount of joy you feel," Abraham says.
"Success is about a happy life, and a happy life is just a strong of happy moments. But most people do not allow the happy moments because they are so busy trying to get a happy life."
Reading it, I had to stop and wonder, how many happy moments do I rush through to get to the next?
Now, whenever that negative Nelly pipes up, I use Abraham's Pivoting Process, by paying attention to my thoughts and gently nudging them toward the positive so I can start to feel better now.
To guide my self-talk I remember I'm having a conversation with someone I love – me! Instead of berating myself, I call on my nurturing, loving, supportive self.
If I'm not 'there' yet regarding anything I wish to manifest, I remember Abraham's wise words, that we're never done and will ALWAYS be in the process of creating something new. And how quickly it comes to me depends on how lined up with source energy I am.
Does a change of attitude mean it will appear in my life instantly?
Maybe not, but in the meantime my life will be much more enjoyable, and that's worth the time and effort of doing these stress relief activities!
In Light, Alexandria   
http://www.AlexandriaBarker.com