Now & Zen; The Joy of Meditation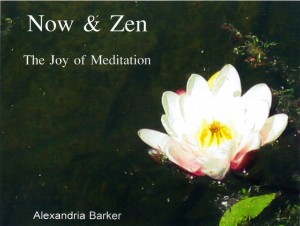 Experience the Joy and Serenity that is always present within yourself, with Now & Zen, The Joy of Meditation by Alexandria Barker
Within these pages you'll discover all you need to know to begin your meditation practice. All for the low low price of $4.99!

As a special bonus, for a limited time when you purchase Now & Zen, The Joy of Meditation you'll receive a complementary copy of Alexandria's guided chakra-balancing meditation, so you can just lie back and listen while your cares and worries melt away!
Why wait? Begin your joyous life today with Now & Zen, The Joy of Meditation! Available for immediate download

Just click the 'buy now' button below to purchase!
I stand by my products! If you aren't fully satisfied, contact me within 30 days of purchase for a full refund.