Learn Reiki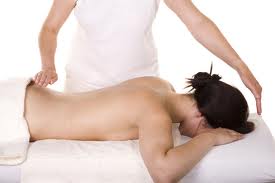 Here's where you get to learn reiki hand positions,the practitioner's healing hands flow over the body in a natural sequence during a one-hour treatment.
I've outlined the 12 basic reiki hand positions for those who want to learn reiki, along with their benefits. Professional treatments will also include arms, legs and feet.
This is a handy a reference for reiki practitioners who've attained Level I Reiki. Don't have reiki yet? Book a training session with me to learn reiki! But even if you haven't received reiki attunement training, feel free to give self healing it a try using your breath, intention and natural healing ability.
You should hold each position for five minutes. Lie down, get comfortable, and let's begin these reiki hand positions!
1) Cup your reiki healing hands and place over your eyes
Benefits pituitary and pineal glands, eyes, sinuses, nose, teeth and jaw. Helps reduce stress, increase clarity and improve decision making. Ideal for treating headaches.
2) Slide hands to temples
Benefits the brain, releases mental tension and calms the mind, relieves worry, stress and depression, helps dream recall. Promotes calmness, improves memory and creativity.
3) Cup the back of your head and base of skull
Benefits speech and nervous system for entire body. Releases stress and promotes relaxation, relieves pain and enhances dream and past life recall. Calms thoughts and relieves depression
4) Cup jaw and throat
Benefits tonsils, throat, larynx, thyroid and parathyroid. Helps balance blood pressure, improves lymphatic drainage, brings calm and clarity of thought, confidence and joy while relieving anger, hostility and resentment.
5) Place hands over heart
Benefits heart, lungs and thymus. Helps release stress and enhances capacity to love and be loved. Restores balance and harmony
6) Place hands just below chest, on rib cage over solar plexus
Benefits liver, stomach, spleen, gall bladder and digestion. Brings relaxation and helps release fears and stress. Helps you centre yourself.
7) Place hands over abdomen
Benefits liver, pancreas, gall bladder and transverse colon. Helps reduce bitterness, fault-finding, negative feelings and frustration. Very calming.
8 Place hands over pelvic area
Benefits lymphatic drainage and promotes release of toxins. Treats large and small intestines, bladder, constipation and diarrhea, ovaries, uterus and prostate. Promotes security and pleasure and security.
9) Place hands on top of shoulders
Benefits heart, shoulders and neck. Brings release of stress and burdens, increases peace and harmony
10) Place hands over shoulder blades (Left hand to right front shoulder, right hand to left rear shoulder blade, then reverse. Allow 2 1/2 minutes for each side)
Benefits heart and lungs, ability to love and be loved, reduces stress, brings peace and harmony.
11) Place hands on lower back
Benefits gall bladder, pancreas, transverse colon, adrenal glands, kidneys and low back. Releases self-criticism, anxiety and negativity.
12) Cup hands over tail bone
Benefits large and small intestines, bladder, uterus, ovaries, prostate and coccyx. Promotes creativity and releasing.
You can also give a full body treatment through your feet. I recommend giving yourself a full treatment with these reiki hand positions several times a week for best results. I hope you enjoyed this article on how to learn reiki! Love & Light,
Alexandria
http://www.AlexandriaBarker.com