Akashic Records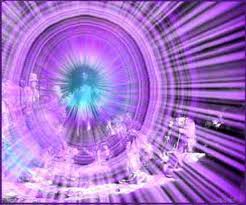 Are you ready to take a
Quantum Leap
in your Personal and
Spiritual Development?
Do you have burning questions
about your life?
Unsure which path to follow, which decision to make?
I can access the answers for you through the Hall of
Akashic Records,
so you can make informed choices for your life that are in
your best interest!
Discover your hidden talents and gifts

Heal health issues

Discover your life purpose

Resolve relationship issues

Meet your spiritual guides/teachers

Make business decisions that serve your best interests

Release blocks to your abundance
The Akasha, referred to in the bible as the 'Book of Life', is 5000 years old. It holds your soul's 'Book of Knowledge', a record of all its experiences in all its lifetimes.
I've had special training that enables me to read your Akashic Records, with your permission. This is not a psychic reading, it is a deep reading of your soul.
Accessing your records allows you to enhance your present and heal your past, to learn your soul purpose and life lesson, discover your past lives and future possibilities.
To get the most from your reading, approach it with an open mind and a desire to grow and change. For 24 hours prior to your reading, please refrain from alcohol or any mind-altering substances.
Please do not ask when something will occur or yes, no types of questions. Source Energy isn't interested in making predictions. They are much more interested in what is best for your highest good. Click this link for examples of questions to ask (new window will open):
Stop the Pain and Confusion!
Book Your Session With Alexandria Today!
Now, you can access your Akashic Records, through Alexandria,
in the convenience of your own home!
Includes:
Private 60 minute Akashic Records Reading
30 minute follow-up consultation
Transcript of session e-mailed to you
To book your reading:
Contact Alexandria at reliefbeyondbelief@sympatico.ca to arrange appointment and e-mail your questions. Read, complete and forward Consultation Consent Form  to me. (click this link to go to form, new window will open)
Please put 'Akashic Records Reading' in subject line. Forward $75 payment, using convenient Pay Pal button below.
I look forward to serving you!

Testimonial
I'm very grateful because I just had an amazing reading done for me by Alexandria. What made it particularly interesting – aside from its accuracy – is that Alexandria and I just met for the first time… She knew nothing about me! This was an extremely helpful reading for me… and it was all done remotely. We only met through Skype video and then I submitted my questions via email.
Alexandria was able to tell me various details of questions that I asked, which resonated so strongly with me that I knew they were true. I have had readings before which gave me similar answers, but I had doubted them. Her answers to my questions validated not only these previous readings but also what I knew to be true in my heart. This has given me great peace of mind.
By the time this reading was over I was very confident, with a feeling of certainty… knowing that Alexandria had indeed read my records in the Akash. There was emphasis on answers that I was looking for… without telling her a word. She has a certain quality which comes through in the reading as authentic. It definitely was insightful. I felt that she's reading what is there in my records… she's not interpreting.
Based on my experience, I would highly recommend Alexandria and fully endorse her to anyone who wished to have a reading. I would be happy to provide reference should you have any questions that are not addressed here. She can provide you with my contact info.
Sincerely,
Chris McCargar
Wow – Alexandria – some things here are very interesting . . .
I'm surprised at my hidden talent for writing. I have always wanted to be 'a writer', and this is the second indication this week that I should be writing. I suppose the question now is how to begin and what to write.
Good guidance on listening to my guides. I sometimes hear actual voices, or buzzing in my ears which I've been told are my angels (or higher guide) speaking to me. I have been trying to be more open to the voices and to receiving the message. Thank you for reminding me to ask for clues – when I remember to do that, I usually get a response. I feel like there is something great for me to do and my guides are trying to tell me what it is.
Very nice to know I AM contributing to the Universe – it is important for me to do so.
Some years ago, a hypnosis session (in which several past lives popped up) revealed that this was my 'last' life of Earth – that I had experienced all that I wanted and learned everything I needed. That this lifetime was about appreciating this world and it's beauty which is (as I found out later) why I have an extremely profound passion for music, art, animals and nature. So the answer to my life's purpose question and the closing notes seem to speak to that. I also know that I have a choice and can return if I want to.
I am seeing several common themes coming together the last few months, and this reading is one more piece that corresponds with several others.
Thanks for your insight, Alexandria!
Alison C