About Alexandria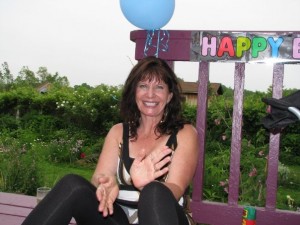 My mission is to live my life as a clear example of the ideals of love, peace, integrity and compassion by teaching deliberate creation techniques to anyone with the desire to learn, empowering them with the tools they need to turn the life they have into the life they want."

 About Alexandria
I first embraced holistic therapies when faced with life-threatening surgery resulting from 10 years of prescribed nasal steroids. After successfully curing the condition, thereby not requiring the surgery, I became a tireless advocate for holistic healing.
This led me to write articles for newspapers and magazines, ultimately leading me to write a book on holistic health, publish a quarterly magazine, organize holistic health fairs, and even produce and host my own tv talk show interviewing other holistic therapists. In my quest for ideal mental/ physical/emotional health I leave no stones unturned, and am passionate about sharing all I learn.
After 12 years studying in the holistic field I have become a Master Healer, an expert in Law of Attraction techniques, and I've created a unique program designed to help you tap create your ideal life.
I a spiritual inspiration, author and former TV talk show host, transforming lives with my signature Wishful Thanking program, which condenses her 12 years studying holistic healing and Law of Attraction training into a concise 'cut to the chase' system that enables you to change your life in a big way, in just minutes a day.
As a Transformational Speaker, Law of Attraction Coach, Reiki Master and Yoga Instructor, I gives you the tools you need to turn the life you HAVE into a life you'll LOVE.
 "In my opinion, anyone who teaches Law Of Attraction without teaching basic energy work is wasting your money. I'll show you how to access the unlimited energy in your chakras, so you can be successful in every area of your life."
 My Spiritual Awakening
My spiritual journey began early in 2000, when my father died suddenly.  I fully realized then, we truly are more than just our minds and bodies. I began seeing myself as a spiritual being.
Over the next few months I connected with many spiritual teachers and holistic therapists who shared their knowledge with me, and I learned a very important lesson, the one I want to share with people everywhere:

 Every thought we think and every action we take has an impact on our bodies. Our thoughts play a huge role in the state of our health, and determine whether or not we achieve our goals.

I approached these therapies with curiosity and skepticism of a seasoned reporter - I needed proof! I'd just been attuned to Reiki, healing, so I decided to put it to the test targeting a health concern I had.
I was scheduled for surgery to remove nasal polyps caused by prescription sinus medicine I'd taken for 10 years. Because I'd heard people had lost their sense of smell because of the procedure, I was very motivated and used Reiki daily.
 The results astounded me! The benefits were evident immediately!
Within months the symptoms disappeared, so I didn't need the medicine any more. A check-up showed the polyps had dissolved, so I didn't require surgery after all!

I was delighted to have these new healing tools, and initially that was enough for me. Then I realized how many people aren't aware of all holistic health options available to them, and a burning desire grew inside me. I yearned to share my discoveries.
I began writing articles on natural healing for the newspaper I worked for. This prompted my first book Relief Beyond Belief:Exploring the World of Natural Healing; my literary equivalent of shouting from the rooftops!
I went on to produce and host a bi-monthly Relief Beyond Belief TV talk show for 2 years, and published Relief Beyond Belief Magazine for 3 years.
During this time I hosted health fairs,  gave talks, and continued my studies, attaining certification as a  Reiki Master, Re-connective Healing practitioner, Reflexologist, Pilates and Yoga Instructor, Crystal Therapist  and Akashic Records Reader.
 Discovering the Law of Attraction
 One day I discovered a book called "Ask and It Is Given" by Esther and Jerry Hicks, which introduced me to the Law of Attraction. Since then I've been dedicated to mastering it, so I could help others do the same.
When The Secret movie burst onto the scene, I had the opportunity to meet and study with several teachers featured in it.
I've trained with brilliant Law of Attraction teachers such as Esther and Jerry Hicks, Bob Proctor, Harv Eker, John Assaraf, Lisa Nichols, Jack Canfield, and Bob Doyle.
These wonderful teachers expanded my passion and purpose even more, inspiring me to become a Law of Attraction Trainer and Coach to show people how to work with it to achieve their goals too.
This inspired me to create the Wishful Thanking Manifestation System to teach how easy and do-able the Law of Attraction really is. 
Where I'm at Now: Alexandra becomes Alexandria
Just before turning 50 I was asked to do a solo belly dance routine with a live band at a spiritual event in front of 500 people. It turned out to be one of the most significant nights of my adult life.
For the event, I used the stage name Alexandria, which was actually my first legal name, a 'mistake' made at the hospital, which my parents corrected.
During the event I experienced a spiritual realization leading to a new understanding of who I really was. To commemorate this newly-expanded vision of the fullest expression of Me, I decided to embrace the fullest expression of my name and step fully into this new vision.
At 53 I'm healthy and fit, with more energy and vitality than ever! I enjoy a happy marriage, loving family relationships and friendships, fulfilling work, and each day is an adventure as I continue sharing how to create what you truly desire.
I love my life, and I know the same will be true for you when you apply these principals to your life. The time has come to look beyond what you're living now to a brighter future!
I hope you enjoy my blog, I look forward to getting to know you and exchanging ideas! I invite you to follow me on Facebook and Twitter, and please add your comments below!
Love & Light, Alexandria